Year 6 Celebrations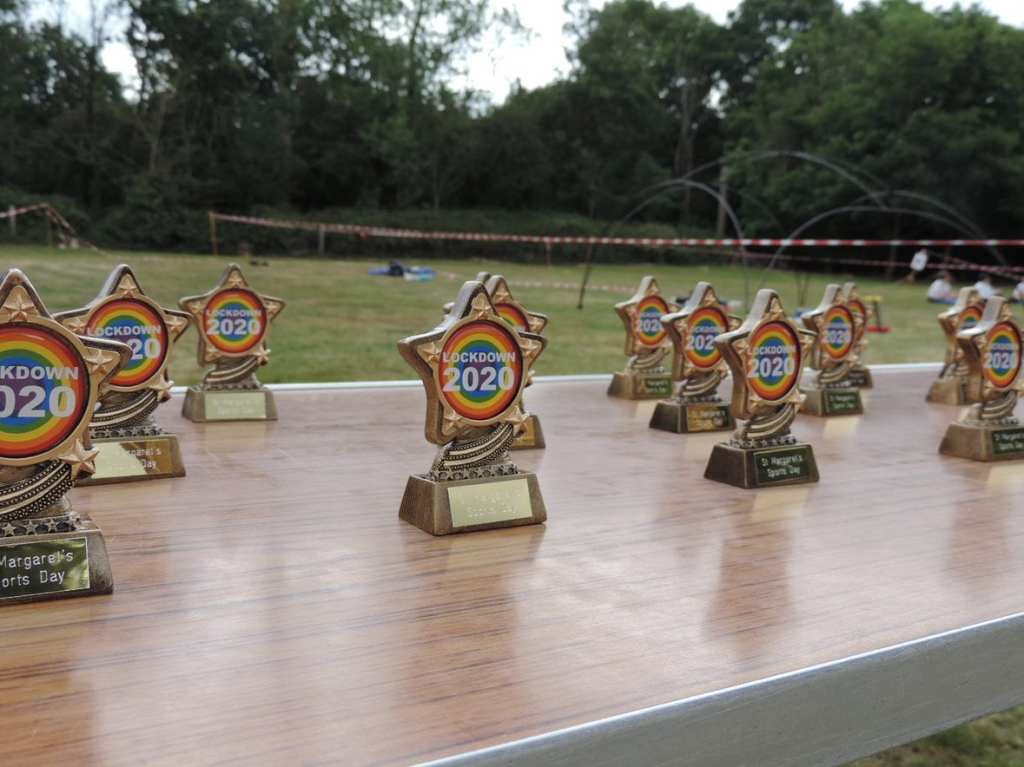 Shirt signing, Speech Day, sports day – all rites of passage for our Year 6s at St. Margaret's and we weren't going to let the pandemic ruin it for them! This special group of pupils has worked so hard throughout online learning and behaved exceptionally on their return to school. So we have done our best to try to give them the send off they deserve, albeit adapted to fit within government guidelines.
We also say a fond farewell to the Sansom-Jamil family who have been with us for 19 years! Thank you for your kind words and please keep in touch:
"As a family we have had the most wonderful nineteen years at St Margaret's – our three children, with a ten-year age gap from oldest to youngest, have passed through the school from nursery to Year Six – and all three have experienced an extraordinary primary education, far better than we could ever have wished for. It's the caring, established family feel to the school that first drew us to it and that hasn't faltered in all our time there, in fact some of the teachers from our early years have taught all three children!
 I never imagined that our time would end with the current restrictions of the pandemic stopping us from enjoying all the usual rites of passage when your child finishes in Year Six and I am saddened that our son will not get to experience all that his sisters did. However, I also know that Mrs Moss and her team have done everything possible to help the children make unique memories of this very unusual year and for that we are truly thankful. Through these difficult times, the school couldn't have been in better hands.
We will miss life at the school enormously but you have done your job so well that all three children have been more than prepared to go on to their senior school with confidence and kindness, a caring and positive attitude and a desire to grab at all of life's wonderful opportunities.
This most special of schools and all the staff will always hold a very special place at the heart of our family, it has made its mark on each and every one of us, for all the right reasons – thank you for everything!"
Here's a selection of photos from the sports day (1 July) and Speech Day (2 July).
Well done all – we wish you all the best for your future.
Published on: 2nd July 2020