St. Margaret's Nursery & Prep School, Essex
St. Margaret's is an exceptional private nursery and day school – set in acres of listed parkland in the North Essex village of Gosfield. We welcome girls and boys aged two to 11. Our private nursery and preparatory school is nestled in an idyllic rural location near the market town of Halstead, close to the A120 and with access into Colchester, Chelmsford and Suffolk.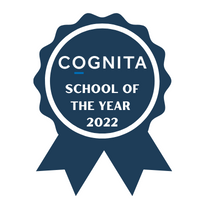 An excellent all-round education
The Independent Schools Inspectorate (ISI), rated St. Margaret's as 'excellent' in October 2021. The inspection report concluded that the quality of the pupil's academic and other achievements is excellent and the quality of the pupils' personal development is also excellent.
"Pupils' enjoyment of school life is evident in every aspect of their activities in and out the classroom. This is a result of the high quality of pastoral care, which focuses on the well-being of each individual to ensure they all flourish." ISI, 2021
Awarded European 'School of the Year 2022' at the Cognita O-wards, we offer specialist teaching across the curriculum, combined with a home-from-home family feel, to give your child the very best start. Our specially designed nursery is at the heart of our school, providing space to learn through play, build friendships and explore the world on their doorstep. Nursery (ages 2 to 4 years) and Reception (4 & 5 years) children also enjoy their own play and discovery outdoor area.
Preparing your child for a bright future
Small class sizes continue into all areas across the curriculum for Pre-Prep (ages 5 to 7 years) and Prep (7 to 11 years), giving your child many opportunities to grow intellectually, physically and socially. Our team of dedicated and enthusiastic, highly qualified nursery practitioners, class teachers and teaching assistants help pupils to discover the joy in new things and find out what really drives them, across a broad range of subjects and activities. From languages, science and maths, to sport and all aspects of the arts, we have something to suit every child.
We are a traditional Prep, with a very forward-thinking focus, where happy children make excellent progress. The truly preparatory ethos of St. Margaret's opens up a life of choices for their next stage. At the end of their time with us, all pupils leave for the senior school of their choosing, with many being offered a scholarship, grammar school place or both. Our 2022 Year 6 cohort achieved an outstanding 43 scholarship offers and 11+ places.
We would love to meet your family and show you around. Please contact us to book a private tour or to reserve your place at a forthcoming open event or fun family experience.
We are... more than a school, we are a family
Meet our pupils
Hear from some of our 2020/21 Year 6 pupils about what they love most about St. Margaret's, click on  their image to find out:

What our parents say…
"St. Margaret's has given my children the best start in life. Giving them the opportunity to become their best, in a nurturing environment." 
"Supportive and loving environment, which enables the children to develop to their potential."
"St. Margaret's has such a family feel about it. The staff care for the children so much and really do want what is best for them all."
"The school has just been amazing for my son's development. The range of topics covered and the wider, all-round education he is receiving is just fantastic."
"St. Margaret's is a lovely, caring school with the right balance of focus between academic achievement and pastoral care."
Voice of the Parent annual survey