Work for Homework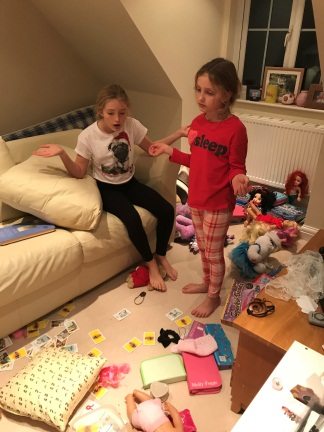 As part of our PSHEE syllabus we look at economic factors of modern life, teaching the children about money, the world of work and taxation in an age appropriate way.
We decided to build upon this by asking all parents and children to undertake a Work for Homework initiative that would give the children the opportunity to discuss some of these key ideas in a real-world setting.  We did this by asking the children to complete jobs around the house in return for a wage.
Teachers gave each child a sheet on which there were two tasks.  The first was a discussion one, where we asked parents to talk to their children about chores that they could complete around the house during the duration of one homework.  We asked them to attach a value to each chore, and ensure that the total time did not exceed the allotted homework duration.  To help discussions about value we advised parents that the National Minimum Wage is currently £4.05 per hour for under 18's.
On the second night, we wanted each child to complete their agreed chores and for them to be paid the agreed sum!
We asked everybody to fill in the sheet that was sent home with their child detailing the decision making process behind the agreed work and how they performed on the day.  We also asked parents to supply a photo (perhaps emailed to their class teacher).  We can then ask the older children to engage in some analytical writing about their homework and the younger children can discuss it via circle time.  If preferred, children could be paid in non-legal tender such as play money or Monopoly money.  The older children could engage in a very interesting discussion with you about Bitcoin given it has been in the news so much recently!
Building on this concept of earning, we are having a whole school assembly about philanthropy and the way in which all of us can donate to charities.
We all really appreciate the help given by all the parents in this initiative and feel it is a valuable one in the run-up to such a special time for giving and receiving.
Published on: 7th December 2017