Staff Memories: Mrs O'Connor, 1998-2009 & 2013-2016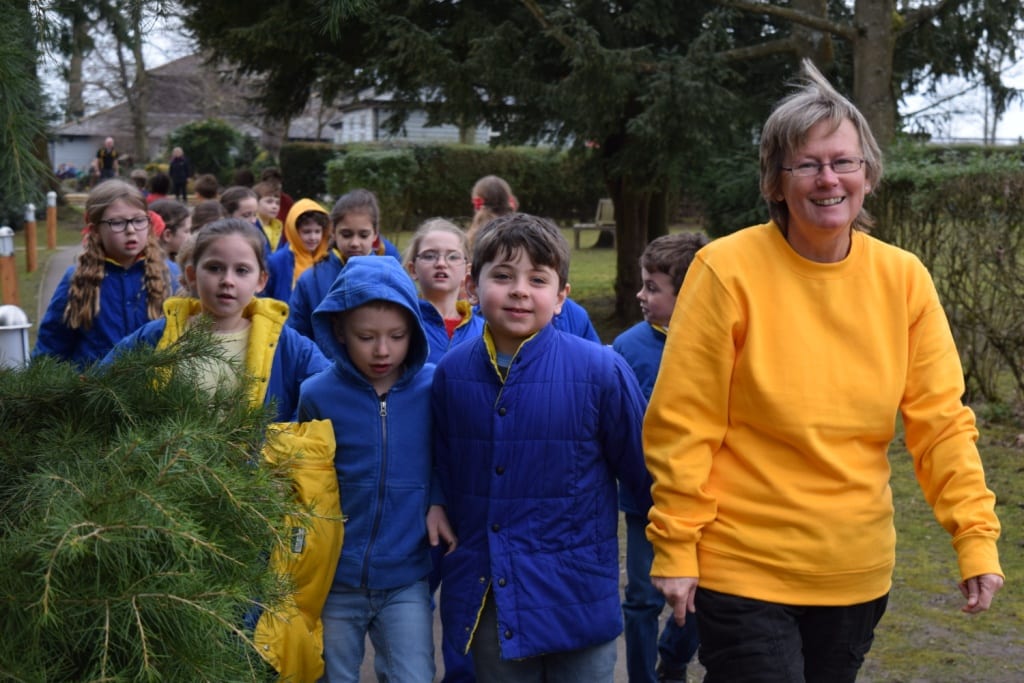 Mrs Dianne O'Connor has been a familiar face at St. Margaret's over the years and she has lots of stories from her time as a teacher. It is lovely to hear her memories of the St Margaret's pupils, showing their fun and kind nature.
When were you at St. Margaret's?
I started at St. Margaret's in Transition at the beginning of the Summer Term 1998. From 1999 to 2009 I taught Year 5 and also History and Geography to other Year groups.  In 2009 I left to teach in Nigeria and China returning to St. Margaret's from 2013-2016. I then taught Year 6 and Year 3.
Do you still live locally?
I still live in Gosfield. How is this for an amazing coincidence? A couple of years ago new neighbours moved next door to us.  It was Mrs. Cant, a former teacher from St. Margaret's.  We have been friends since she arrived at St. Margaret's in 2000 and now find ourselves as neighbours in retirement in Gosfield.
Do you have any stand out memories of your time at St. Margaret's?
The first 'stand out memory' that popped into my head involved a 9 year old boy* who had a habit of hiding under the teacher's table at the end of break to frighten the teacher when she returned.  The teacher would sometimes  get a fright as the boy intended but on this particular day the Headteacher was showing some prospective parents around just after break.  The teacher told the boy to be quiet and keep hiding under the desk until the group had moved on. It appeared that the teacher's shriek went unnoticed by the Headteacher.   Teacher and child got away with it (or maybe the shriek was just ignored).
The main memory of my time at St, Margaret's is one of teaching enthusiastic, delightful children. I remember my first class at St. Margaret's who all worked so hard to create a collective fun book to cheer up a very ill 8 year old.  They wrote stories, jokes, drew pictures, created crosswords and included other entertaining puzzles working mainly in their own time.  This showed their caring and thoughtful nature.  The recipient of the book treasured it immensely, showing it to me 10 years later.
I was thrilled to be able to return to St. Margaret's in 2013.  I particularly enjoyed meeting many former pupils who came back to visit and hearing the stories of their lives so far and their plans for the future.  Of course, there were some former pupils that I didn't recognise at all after 15 years!
*rumour has it that the boy was in fact our current Headteacher, Mrs Moss' youngest son!
Published on: 19th March 2021