School Charity Success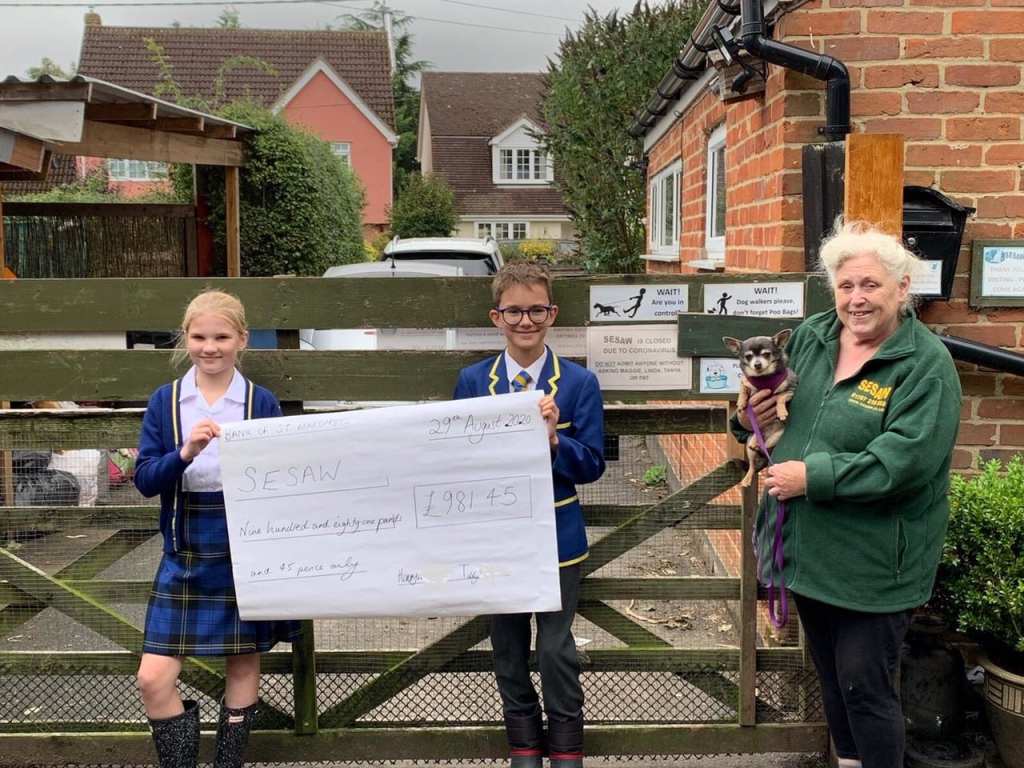 Former Rolfe House Captains, Tilly and Henry along with Ava, Florence and Josie received a warm welcome when they visited our School Charity, Suffolk and Essex Small Animal Welfare (SESAW) during the summer holiday.
The children arrived at the Leavenheath charity with food, towels, cat litter, newspapers and bedding donated by our families during their final weeks of the summer term. SESAW was the chosen charity of Rolfe House Captains Tilly and Henry, who felt that suffering animals are often over-looked and wanted to support a local charity.
Despite lockdown the we are proud to have raised an amazing £981.45 during the year. Parents contributed at various events and the teachers forewent their traditional year-end presents in favour of donations to the fund.
The young champions and their families enjoyed a tour of the SESAW Centre to see for themselves the animals that would benefit from their generous donation. They met many resident ponies, pigs and ducks then viewed the cats, dogs and rabbits awaiting re-homing. The visit was rounded off by posing for photos with volunteers, a guinea pig and Kenny (the Boss) Chihuahua, the official SESAW mascot!
SESAW Secretary & volunteer, Patricia Ferdinando said: "It was a pleasure to meet the children. We are very grateful for their generous donation, which will help us to care for the animals."
Mrs Moss said: "We are very proud of Tilly and Henry for all their efforts and extremely grateful to our supportive parents who gave so generously during a very challenging last term."
Published on: 10th September 2020