ISA Eastern Region Cross Country Championships Results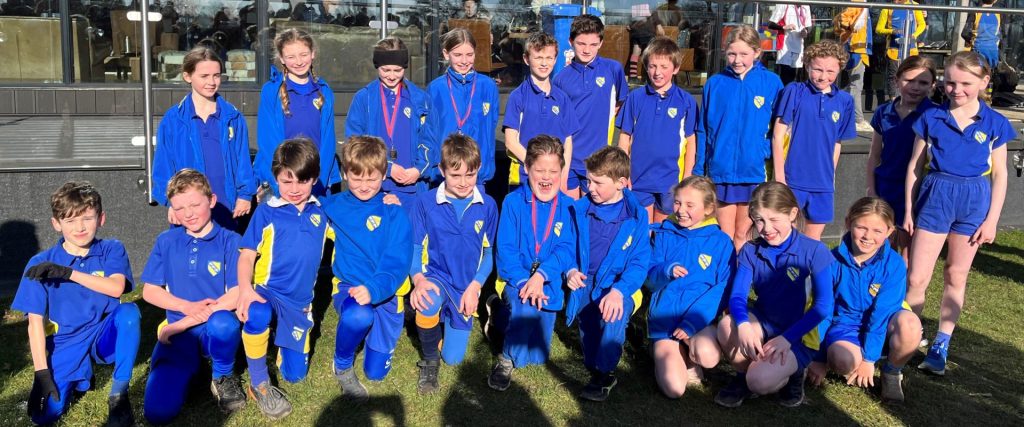 On Friday 11th February, we took 22 pupils from across years 3 to 6 to Finborough School for the ISA Eastern Region Cross Country Championships.
Everyone did extremely well, for most it was their first ever cross country event, and it was a big event, with 20 schools taking part. Each race had approximately 85-100 runners.
Huge well done to the Year 5/6 Girls team who are Regional Champions, with Heidi and Mya taking 1st and 2nd place and Chloe also qualifying for nationals.
George won the Year 4 boys race, he was way ahead of the pack and even gave the 'hare' a run for his money! Other nationals qualifiers include Y5's Louis and star of the day, Phoebe who was racing against girls a year above her and finished 6th to qualify.
Results
Year 4 Girls & Boys 1800m
Phoebe (Y3) – 6th
Willow – 20th
Poppy – 23rd
Zara – 25th
George L – 1st
Etienne (Y3) – 27th
Josh K – 34th
Carter – 40th
William (Y3) – 56th
Noah (Y3) – 65th
Year 5-6 Girls & Boys 2100m
Heidi –  1st
Mya – 2nd
Chloe – 10th
Amber – 23rd
Hara-Leyani 44
Sophie – 49
Louis – 10th
Dylan – 14th
Josh – 17th
Oliver – 18th
Erik – 26th
Saul – 56th
Published on: 22nd February 2022