Introducing Miss Guilfoyle-Smith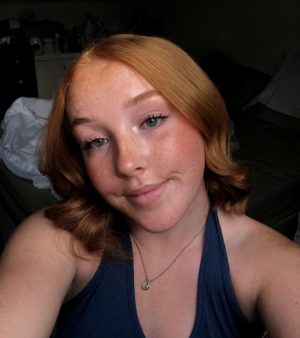 We're delighted to welcome Miss Cariad Guilfoyle-Smith to the Nursery team this September. She has always wanted to work with children and we think think she'll have a great time looking after our youngest pupils!
Job title: Nursery Practitioner
Where did you work before?
Hedingham Castle
Why did you decide to become a nursery practitioner?
Having 8 younger siblings, I've always been around children and wouldn't have had it any different. I can't remember not wanting to work with children.
If you hadn't become an NP, which career would you have chosen instead?
Possibly a social worker or primary school teacher.
How do you think your own school days have shaped your adult life?
I completed my GCSEs and A Levels during tricky times of Covid, from this I have learnt that doing my best and putting in my full effort is good enough.
Which aspect of your job do you enjoy the most? / What are you looking forward to most in your new role?
I'm looking forward to using the knowledge I have learnt during my course in a practical setting and finally being able to start in childcare.
How do you relax away from work?
To relax away from work I love reading, my book buying addiction is never ending!
Did you know? Please give us a fascinating fact about you
I am one of 11 siblings.
Published on: 24th August 2022