Double Win at U9s Hockey Tournament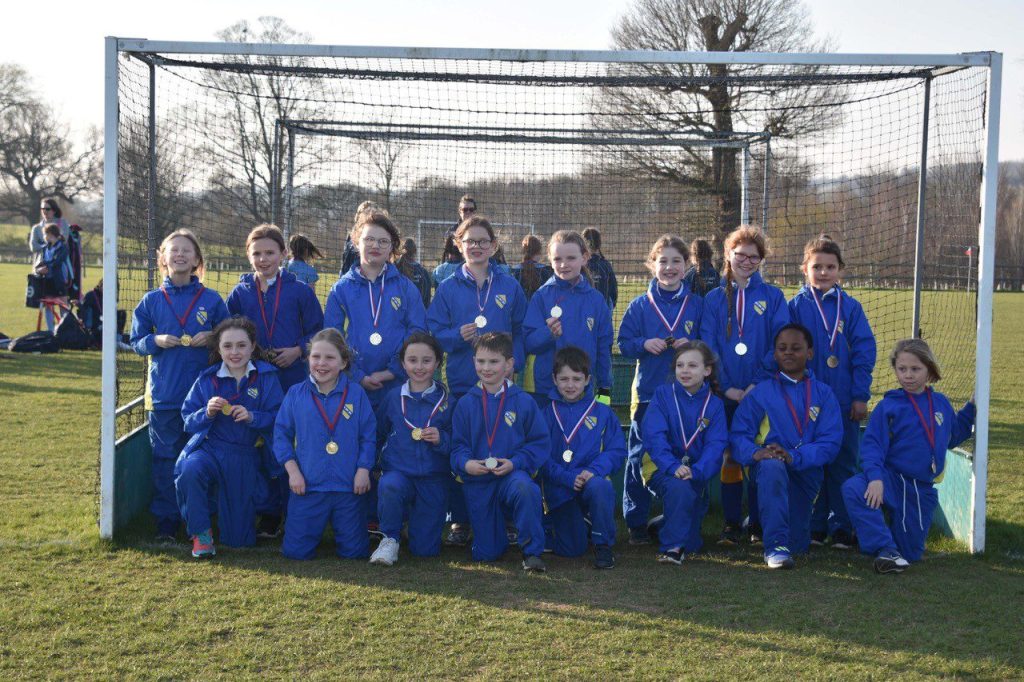 On Thursday 10th March, some of our Year 3 and 4 children took part in the annual Littlegarth Hockey tournament. This year we have particularly strong U9 hockey teams and we were very excited to get to the tournament and see what our A and B teams could do up against many other local prep schools.
The A team was made up of Euan, Bear, Azee, Zara, Willow, Rosie, Alexa, and Bay. After looking at the order of play we saw that they were going to be coming up against some tough opposition including Littlegarth As, St Cedd's As, Holmwood House As and Nayland As but none of them were going to be a match for our St Margaret's team. In our first match against St Cedd's, we were on top for the entire 10 minutes but only managed to narrowly win the game 1-0. Game 2 was against Nayland and this game we were in the attacking half for the whole game and put 2 past a tight defence winning the game 2.0. The 3rd game was against Holmwood House, and this was tight with both teams having opportunities to go ahead but again St Margaret's finished on top winning 1-0. The final game of their tournament was against the hosts Littlegarth and with the B team watching the pressure was on. Euan came up with some great runs and shots in the game early on that could have put us ahead, Zara was brilliant at breaking up the counter attacks and putting us on the back foot. After a hard fought battle St Margaret's came out on top, winning the game 1-0 meaning that they had gone undefeated and hadn't conceded a goal across all 4 games.
The B team was made up of Olivia, William, Poppy, Mari, Isabella, Ella, Ava and Cisely. They were also up against some tough opposition including teams from Littlegarth, St Cedd's, Nayland and St Joes. The game against St Cedd's Bs was a tight affair but we did start quickly with William scoring from close range. For the following 6 minutes it was stalemate and stuck at 1-0, but with a minute or two to go St Margaret's scored again meaning we won the game 2-0. Against St Cedd's Cs we came alive. Our positioning on the pitch was so much better meaning that we created space and were passing the ball well moving up and down the pitch. The game saw some good passages of play that lead to goals from Ava, Cisely and William. We ended up winning the game 4-0. Another clean sheet for St Margaret's. The next game was against St Joes, and once again we came out victorious winning 2-0 and playing some really promising hockey. The hardest game of the day for St Margaret's B team was against the hosts, Littlegarth. The game was end to end with both teams having chances to go ahead but with Olivia, Ella and Isabella at the back there was no chance of them breaking through. We ended up winning this game 2-0 as well. In our final game of the day against Nayland, St Margaret's started strongly scoring twice in quick succession, putting us on the front foot very early on. The pressure didn't stop from St Margaret's, and we managed to continue scoring and managed to finish the game 5-0.
The results in all the games meant that St Margaret's were victorious in both pools. Not one goal conceded from either team across 9 games either which is nothing short of sublime! Well done to all children involved.
Published on: 21st March 2022