Choosing a "Big" school for your child when they approach five years of age can be a daunting time. But at St. Margaret's we're here to hold their hand – and yours!
Our Reception classrooms are beautiful, bright and spacious, equipped with everything a little learner needs to make every day special! A separate outdoor area, specifically for our EYFS children, allows for exploring and building new friendships within our seven acres of parkland.
Class sizes are small, with dedicated, enthusiastic, well qualified class teachers and teaching assistants. French, Music, Music & Movement and PE are taught by specialists, taking advantage of our wonderful music and sports facilities.
We strive to make every child a confident, enthusiastic reader using the 'Jolly Phonics' and 'Letters & Sounds' programmes. Maths is taught daily to build solid foundations for their mathematical journey through school. Science, topic work, computer science, creative play and art add extra fizz to the week.
Extracurricular activities such as Forest School, exciting school trips and visitors, brilliant fundraising events and taking part in school productions allows the children to build confidence and instils a lifelong love of learning.
We know St. Margaret's can provide your child with the best possible start to their educational journey.
'Every Day is an Open Day' – come and visit us soon!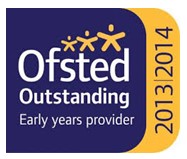 Ofsted Inspection Report
June 2014
Children benefit from a highly stimulating, well-planned and consistently dynamic approach to teaching and learning, delivered by experienced and dedicated staff.
Children attain exceptionally well in all areas of learning. This is because staff have a clear, precise understanding of how children learn and have high expectations to ensure that each child makes the best possible progress.
Children develop exceptionally high self-esteem and a very strong sense of self, enabling them to make effective relationships and build the confidence they need to become successful learners.