Now is the best time to invest in your child's future: Are you thinking of moving from state to independent education?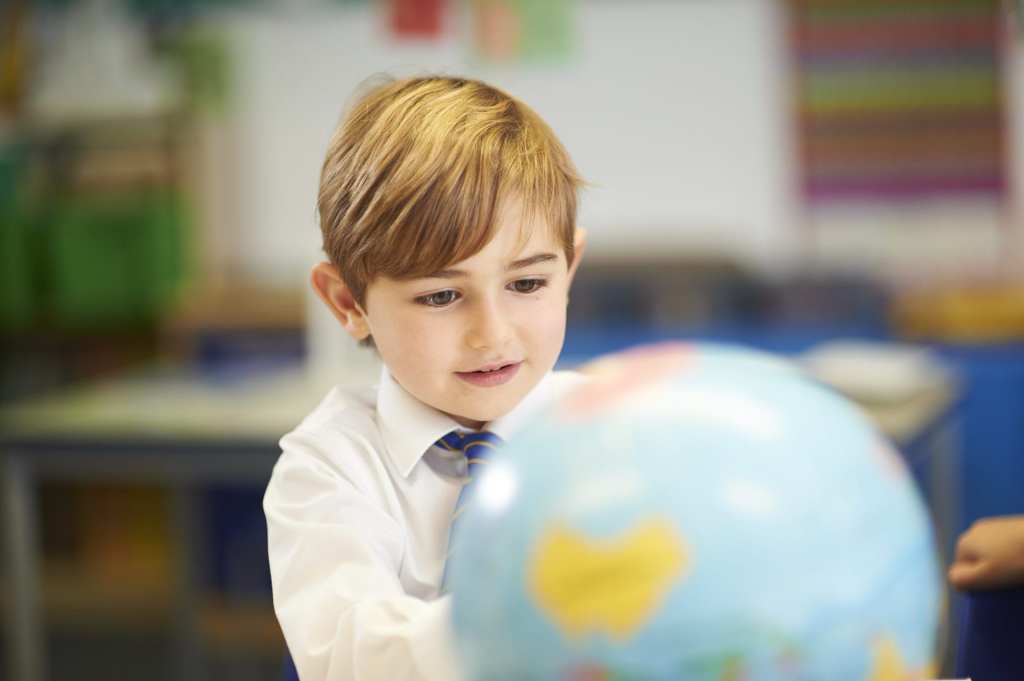 There has never been a trickier time to be a parent of a school age child. Lockdowns, online learning and being stuck at home 24/7 has been a very challenging time for both children and their parents.
In this strange new educational landscape, you might be rethinking what to do about your child's schooling. Perhaps their current school's home learning programme has left you concerned, or you're worried they have fallen behind and need a more personalised teaching approach.
Maybe you always intended on a mixed state and independent education but waiting until your child is senior school age might not make as much sense anymore. Investing in their future at an early age will help them to get ahead and have the very best start to their educational journey.
There is no right or wrong time to move your child from state to independent school, and it is not necessary to wait for the traditional entry points of Reception, Year 3, Year 7 or Year 9. The benefits of small class sizes and a personalised approach to teaching that a Prep School such as St. Margaret's brings, means that your child will settle and catch up very quickly.
Now's the time to plan for a bright future
A move to an independent school in Years 1 or 2 would enable solid foundations and confidence to be developed at a pace appropriate to each individual child. This is the time to ensure reading, writing and maths skills are developing fast.
With the foundations in place, a move to independent school in Year 3 would facilitate that child's natural curiosity and inner desire to learn through a rich and engaging academic curriculum taught by specialist teachers. An independent school curriculum is broad, innovative and complemented by a wide variety of extra-curricular activities.
A move to Year 4 would give us time to prepare them well for senior school entrance exams and scholarship interviews.
As a truly independent preparatory school, our Year 6 pupils move on to more than 18 grammar, independent and local state schools across Essex, Suffolk and Cambridgeshire. Not only do we give our pupils a head start academically, but we help them discover who they are and to find the best fit senior school for them, with many being offered a scholarship, grammar school places or both.
A good time to future proof your child's education
Our exceptional online teaching and learning provision has allowed us to deliver the full curriculum as if the children were physically in school. Should another lockdown happen (hopefully it won't) we are able to switch back to online learning immediately, using the same timetable of up to five hours of live lessons a day from Year 1. Our small class sizes and state of the art technology, including personal laptops for all Year 3-6 children, allows us to continue to deliver an excellent education whether they are in the classroom or at home.
Our ability to migrate seamlessly to online learning was a catalyst for new families choosing to move their child to St. Margaret's. After the first lockdown, we had 14 new joiners in September 2020 from other schools across Years 1 to 5 and a further three children joined us in Year 4 this January.
Not the easiest, but probably the best decision you'll make
Parents will understandably be apprehensive about moving their child to a different school, especially after the unsettling year. At a small, family school like St. Margaret's, we make sure that our new children are well looked after from the very first day. Every member of staff knows who they are and takes the time to get to know them. A buddy is assigned to look after them and to show them the ropes. The opportunities to take part in a variety of extra-curricular activities and clubs allows children to connect with new friends and the large grounds provides the perfect setting to play and form positive relationships.
Don't just take our word for it…
Here is what some of our 2020/21 academic year joiners have to say about their decision to move to St Margaret's.
"We have been so happy with the transition to St Margaret's. We have noticed such a huge change in him in just these few months. His confidence has grown and he seems to have adapted really well to school life. I particularly love the consistent positive praise he is receiving. I know this helps all children but for our son this really has been invaluable and has meant we have seen a return to the old, confident and sociable boy we were worried was not shining through. He's made lots of friends and is happy and we feel very proud that he attends such a lovely school."
Year 3 parent, joined Sept 2020.
"We are very happy with our decision to move our children to St. Margaret's: they have both settled well. We are very pleased that their efforts are recognised with Headteacher Awards. These things really make a difference to their self-belief".
Years 1 & 4 parents, joined Sept 2020.
"The online learning has been fantastic. In the first lock down our daughter's school didn't provide online lessons, which made schooling a daily struggle. This time, now we are at St. Margaret's, she was focused and engaged in all her online lessons. She was learning in every subject and getting daily feedback. It was a great arrangement in such awkward times."
Year 4 parent, joined Sept 2020
The opportunities available to your child when moving them to independent school are endless, and we hope that you will come and see us at St Margaret's Prep to find out what we have to offer your family.