Alumni Q&A: Claire Smith, 1989-1991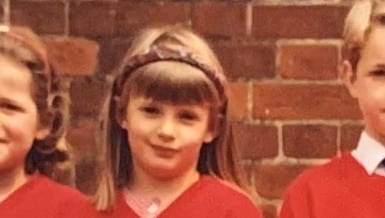 Alumni Q&A: Claire Smith 1989 – 1994
After Claire shared some lovely memories on the 'Old Maggies' Alumni Facebook group, including trips to France, we got in touch to find out about what she's been up to since leaving St. Margaret's.
When were you at St. Margaret's?  1989 to 1994
Where did you study afterwards? Hedingham School and then Colchester Sixth Form College.
What jobs did you have & what do you do now? After leaving College I worked for a company that managed promotional spaces in Shopping Centres across the UK. I then went to work with my Dad at our family run firm of Estate & Letting Agents (Percival & Company) and have been here ever since. I have been a Partner for over 11 years and the firm is now run by myself and my sister.
Do you still live locally? Yes, I grew up in Gestingthorpe, but have lived in Sudbury for the last 16 years.
What were your favourite subjects and can you remember any of your teachers? I loved anything sport and music related. I can remember helping to raise money for hockey pads for a tournament we had at Felsted School. The various netball matches and cross country running around the golf course. We had some great teachers – Mrs Cordingly, Mr & Mrs Dann, Mrs Spiller, Mrs McGuiness & Mr Lynn. I also remember the school plays.
Do you have any stand out memories of your time at St. Margaret's? It has to be the trips to France in the old minibus – its doors didn't close properly and I can remember having to hold them shut. I remember the dormitories in France and the hole in the walls for passing notes through and taking it in turns to have to go and order the croissants, in French, from the bakery in the mornings. We had some lovely trips there!
The other stand out events were sports day and the Christmas fayres, where each house had a stall and everything had to be the colour of our house. I was in Knight and was House Captain!
Published on: 10th June 2021