The ethos of St. Margaret's is to provide a high-quality all-round education, in a happy and caring family atmosphere, so that each child is well prepared for the opportunities and challenges that they will face in life.
Our aim is for every child to enjoy their learning journey, achieve their very best and to become responsible global citizens who can work together co-operatively and with respect for others.
Our children are on a journey to become…
Joyful, creative and determined
"We love coming to school and try our very best"
At St. Margaret's we value creativity, allowing individuals to flourish and grow. We foster a love of learning and ensure that school life is fun, creating an environment where every child aspires to do their best.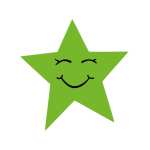 Proud of our learning journeys
"We learn new things and are proud of our achievements"
At St. Margaret's we provide a high quality education, where children can grow in knowledge and understanding and where achievements are celebrated.
Respectful Global citizens
"We treat others as we want to be treated and we care for the environment"
At St. Margaret's we encourage independence, respect for others and personal responsibility, whilst promoting a sense of community and collaboration within the school and the wider world.
Kind, caring friends
"We enjoy being with our friends and look out for each other"
At St. Margaret's we provide a nurturing, inclusive environment treating every child with the highest standards of courtesy, honesty and fairness, encouraging them to support others.
Confident communicators
"We feel listened to and are confident in expressing ourselves"
At St. Margaret's we enable every child to communicate with confidence in every situation.