Shooting for the Stars during Science Week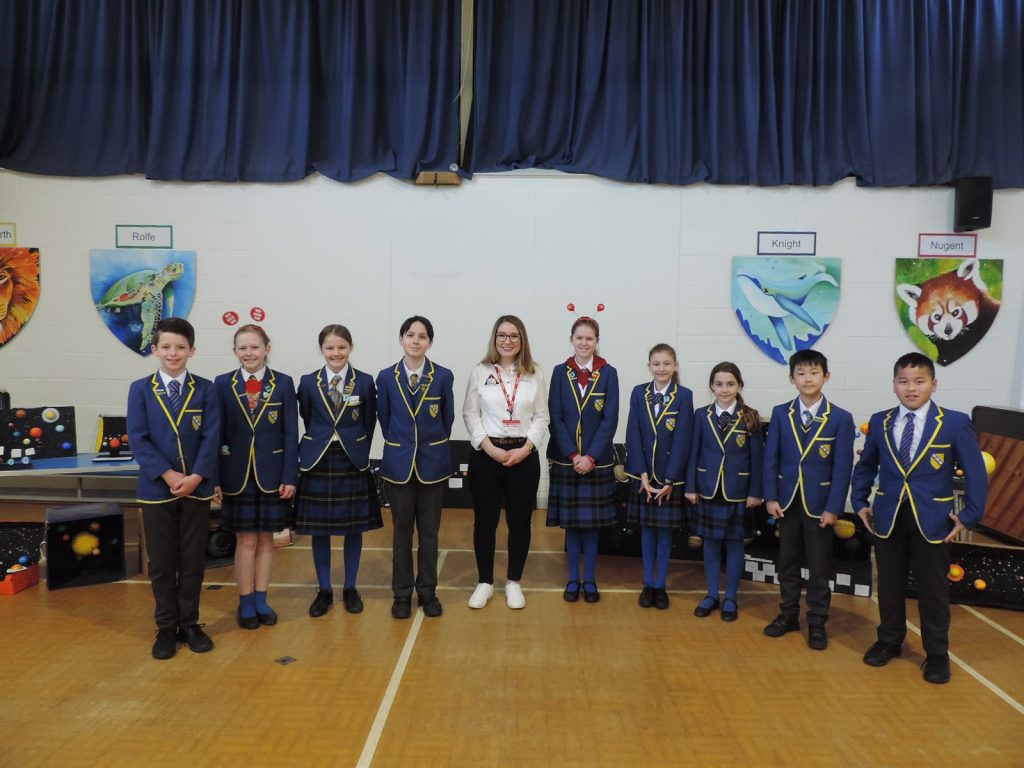 For British Science Week (11-20 March), we welcomed a very special visitor from NASA's Artemis Programme. Sian Cleaver, who grew up in Chelmsford and now lives in Germany working for Airbus, is an Industrial Manager for the Orion European Service Module. Her team builds the service module which will carry the crew's supplies on NASA's Orion spacecraft: the spacecraft used in the Artemis missions taking people back to the moon for the first time in over 50 years. Sian, who is also the aunt of Reception pupil Theo, visited the school for British Science Week on Friday 18th and Monday 21st March.
All week the pupils in Years 3 to 6 had been working in teams to plan and design their very own egg/rover lander. During their science lessons they built and tested them, with Sian judging to decide which team would be 'awarded the contract from NASA'. As well as ensuring no damage to the egg on landing, the teams also had to take into consideration the cost and type of materials used. She also judged the Year 5s solar system models, awarding them Artemis themed prizes.
Year 6 Science Prefect, Sophie assisted Sian, saying: "It's been amazing to meet Miss Cleaver, she is very friendly and really inspiring. I've asked her lots of questions about her job. She said she wanted to be an astronaut when she was a child, and she's worked hard to have a career in space travel."
Sian, who went to Chelmsford County High School for Girls, also spent time with Theo and the Reception children on Monday afternoon while they enjoyed a variety of space themed activities, helped by pupils from the school's science club. She also read them one of her stories called 'Jenny the Junkineer' and answered their questions about space.
Miss Cleaver said of her two days at the school: "I love doing the outreach part of my job, it reminds me of why we're working on the mission – to hopefully inspire the scientists and engineers of the future. Their energy and enthusiasm are something I will take back to work with me. The children were wonderful, they were all really polite and very creative with their egg landers!"
Published on: 24th March 2022