Sporting Superstars!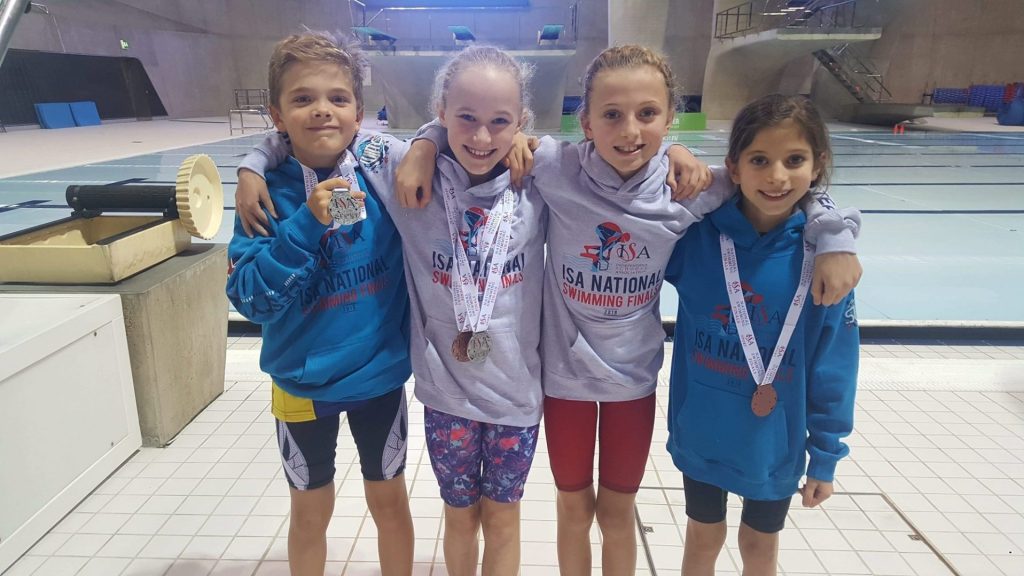 For a small independent school St. Margaret's Prep School has achieved some remarkable sporting results in the last couple of weeks.
On Thursday 22nd November a team of Year 6 girls represented the school at the Independent Schools Association National Hockey Tournament at Lea Valley Olympic Park. Conceding only one goal throughout all of their matches, the girls eventually finished 6th of 16 schools.
Wednesday 28th November saw a team of 24 children from St. Margaret's representing the school at the annual Cut Hedge Cross Country competition held at Gosfield School. The competition, which involved children from Year 5, 6, 7 & 8 from thirteen different schools in the region, was held in appalling weather, which did little to dampen their spirits. St. Margaret's won the overall competition regaining the trophy they last held two years ago. These results bode well for the upcoming ISA Regional Cross Country competition after Christmas.
On Sunday 1st December, this time at the London Aquatics Centre, Queen Elizabeth Olympic Park, Siena & Florence B, Alice F and Jacob F represented the East of England in the ISA National Swimming Finals. Alice finished 4th in the Year 5 Girls 50m backstroke, Siena finished 4th in the Year 6 Girls 50m backstroke, Florence won Bronze in the Year 4 Girls freestyle, Alice won Silver in the Year 5 Girls freestyle, Jacob won Silver in the Year 4 Boys relay and Alice won Bronze in the Year 5 Girls relay.
Headmaster, Callum Douglas, is justifiably very proud of all the children who have taken part in these competitions, he said "Sport is an integral part of the character education that runs through the school. That we've had such sporting success across these varied disciplines is testament to the hard work and ability of the children and their teachers."
Published on: 3rd December 2018