Thinking outside the box to help disadvantaged children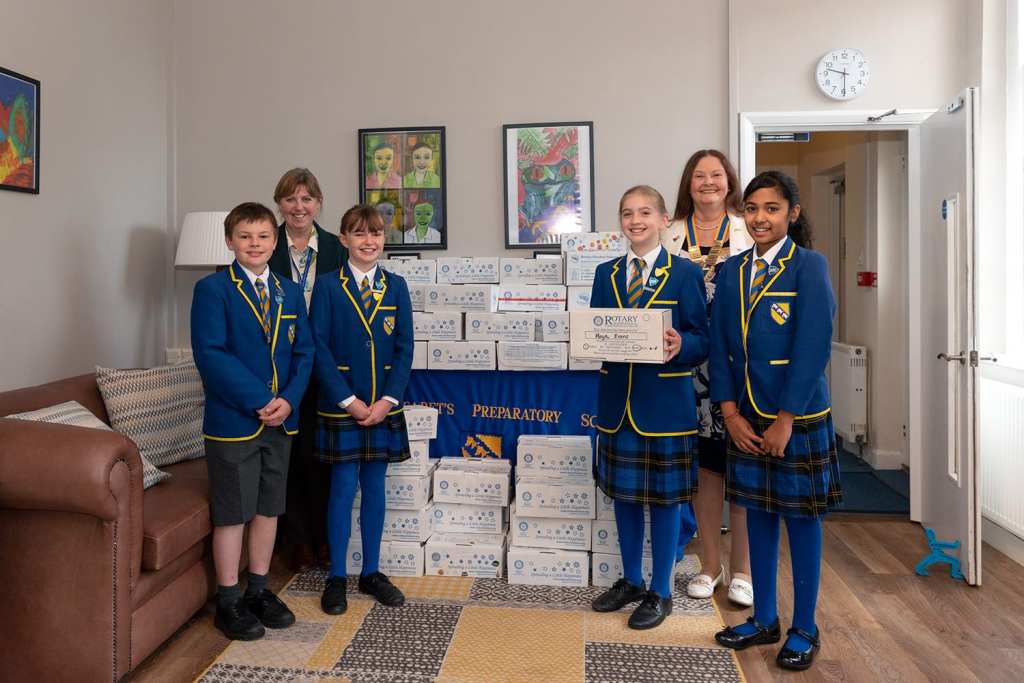 We have once again teamed up with the Halstead Rotary Club to make sure disadvantaged children get a Christmas present this year, through their annual shoebox appeal.
Our families packed boxes with gifts for children, babies and adults to make sure even some of the most disadvantaged people in Europe get a present this Christmas.
Our families and staff donated an amazing 84 filled boxes this year, knowing that little acts of kindness and generosity make a huge difference in an individual's life. Halstead Rotary President, Alison Farrugia said:
"We thank St. Margaret's for all your support in spreading a little happiness. Our aim is to put a smile on the faces of children who might not otherwise receive presents this Christmas."
Members of the Rotary Club boosted the total to 104 shoeboxes, which will be distributed to orphanages, hospitals, disabled children and families in need.
We are proud to support the Rotary Club and this worthy cause one again. By working together as a whole community of pupils, parents and staff, we are delighted that we can make such a difference this Christmas to those facing a bleak festive period.
Published on: 30th November 2020