Pupils go green to help Macmillan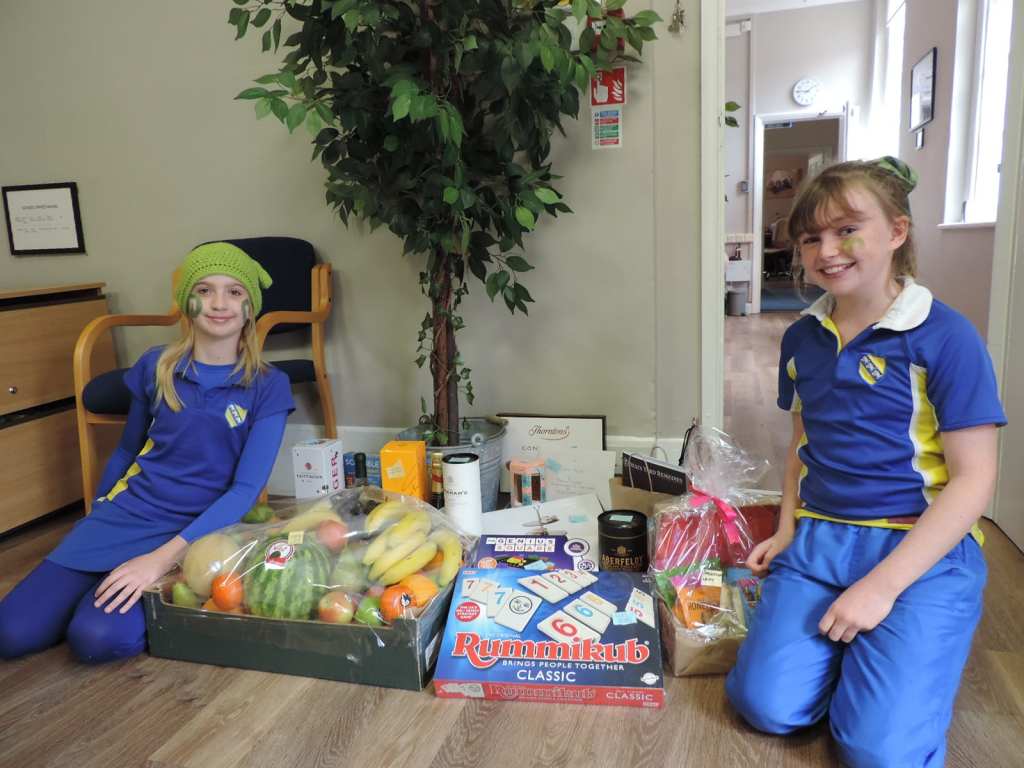 Unable to hold the traditional fundraising Coffee Morning on Friday 25th September, due to Covid restrictions, our Heads of School, Maya and Sylvie ran some competitions and a 'green themed' non uniform day, raising an amazing £1,315.50!
The girls, both in Year 6, organised a raffle and competitions including guess the teddy bear's name, guess the number of sweets in the jar and design a pop art portrait. Pupils and staff were also asked to wear green (the Macmillan logo colour) accessories in return for a small donation.
Mrs Moss said, "Our Heads of Year were announced in the second week of term this year, due to Covid, and traditionally their first duty is to organise a fundraising cake sale and coffee morning for Macmillan Cancer Support. This year, Sylvie and Maya had just two weeks to come up with alternative ways to raise funds. I am very proud of how creative and well organised they were, and also of all our families and staff who dug deep to help raise such a fantastic sum of money."
Published on: 8th October 2020