Positive Parents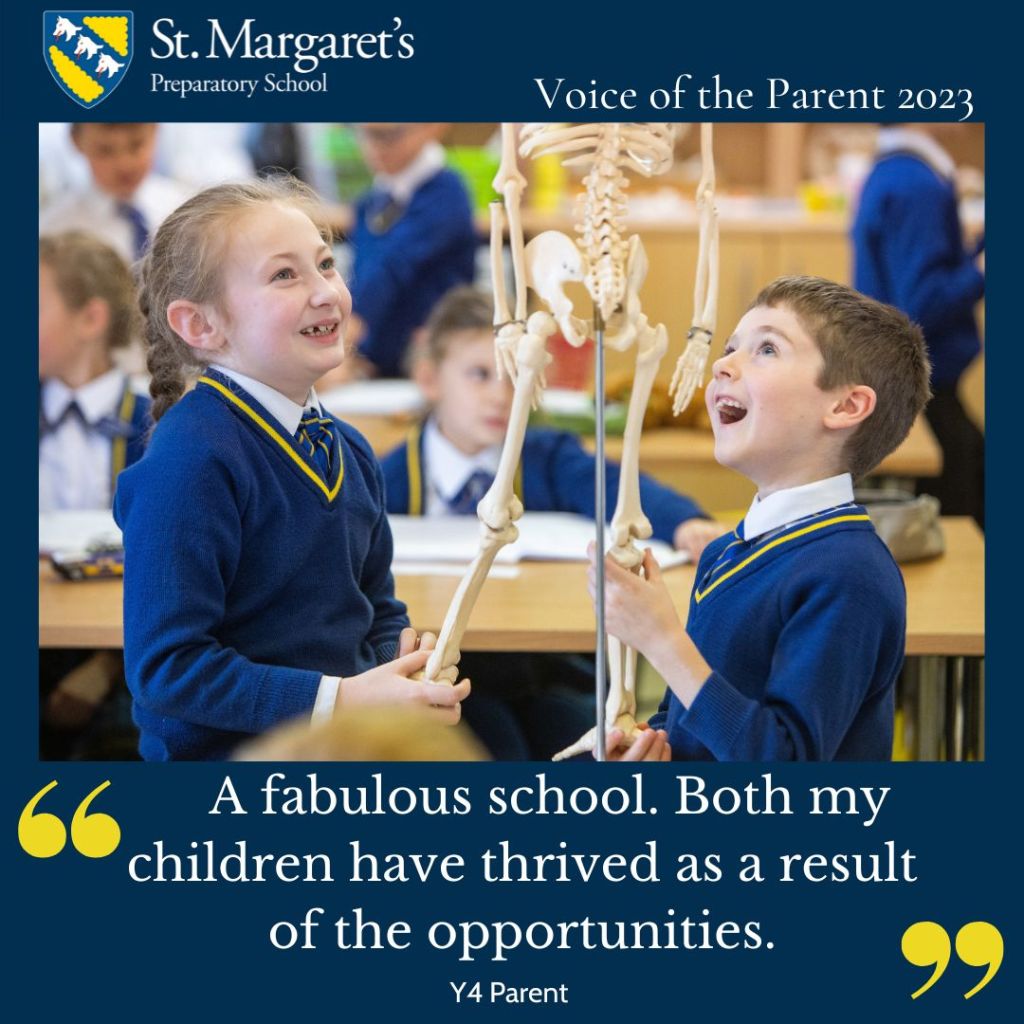 We were delighted once again by the positive responses to our annual Voice of the Parent survey where the overwhelming responses were extremely positive, with parents telling us how happy both their children and they are with every aspect of the school and nursery.
What we're doing well…..
Our People Are Incredible
The leadership, teaching and professional team show an unwavering commitment, warmth and energy. A can-do attitude, always willing to go the extra mile.
Our Holistic Approach
We stretch academically but never lose sight of the child within. The whole child, is the whole point at St.
Margaret's. Happy and thriving children are words we heard more than once!
Academic Achievements
The academic progress and achievements of our pupils is high. They feel fully prepared for senior school, with many offered scholarships and 11+ places.
Close Knit Community
Our post-pandemic efforts to rebuild a sense of community are coming to fruition. With the help of our supportive parents the St. Margaret's Family Feel is stronger than ever.
What our parents say….
"Our children are very happy at St Margaret's. They wake up excited to go to school and end the day happy and keen to tell us about all the things they did and learnt about. What more can you ask for!"
"My children LOVE attending. They have made the best friends, really look forward to learning and really admire their teachers."
"St Margaret's is a wonderful school, with a strong sense of community and outstanding staff ."
"The teachers are caring and supportive and always happy to help with any issues that arise. I know my child is fully supported by the school through his learning journey and there is always an element of excitement added to learning through various events/excursions etc that keeps things interesting for
the children."
" I have been blown away by the opportunities offered, the pastoral support and the dedication of the whole team at St. Margaret's."
Published on: 25th April 2023