Nursery and Reception get hands-on with some amazing creatures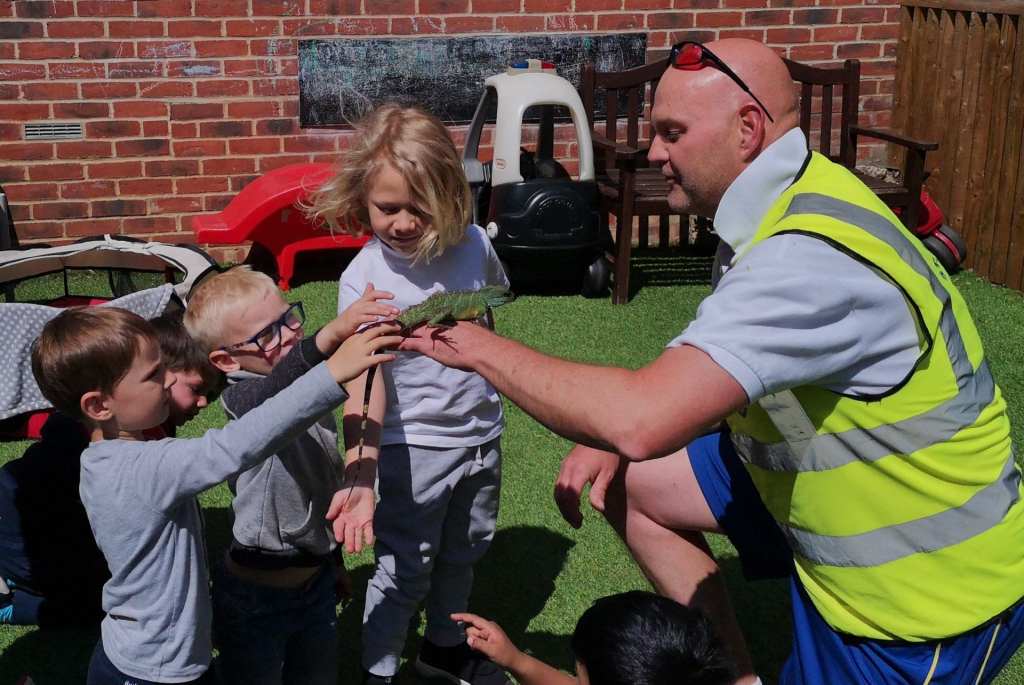 What a super morning getting to meet some fascinating animals brought along by Lottie from Wild Science. Nursery and Reception children were very excited to high-five a tarantula, hold a tree frog, pet a water dragon, stroke a giant millipede and tickle the tummy of an albino hedgehog. Plus there were lots of cuddles with Lottie's lop-eared rabbit and guinea pigs. We learned about the natural habitats of the animals, what they eat and how best to handle them – all fascinating animal facts.
Some of the staff also joined in with the fun too, Mr Wilkinson now wants a tree frog and a water dragon!
Published on: 21st May 2019