It's a write off!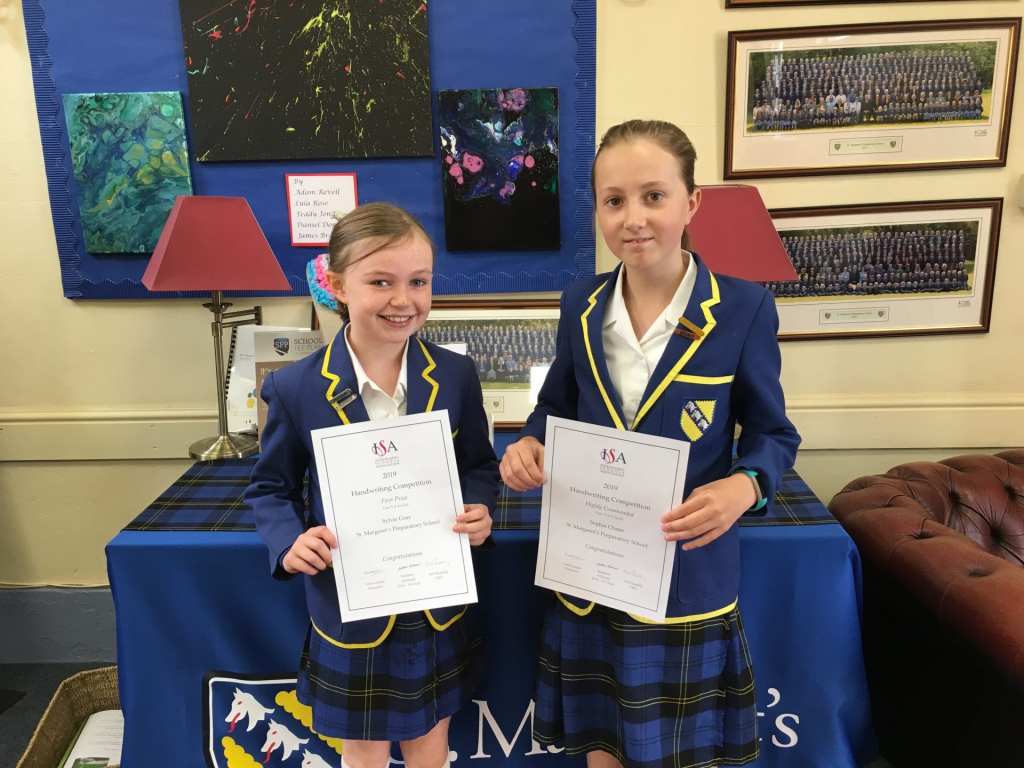 Two times winners at the national ISA Handwriting Awards
In a world of keyboards, good handwriting is still a highly-valued skill that should be nurtured and celebrated. And at St Margaret's we have two reasons to celebrate having won two awards in the national ISA Handwriting competition.
Sylvia G was the winner of Year 3-4 Girls; whilst Sophie C was highly commended in Year 5-6 Girls. Congratulations, super work!
Published on: 17th June 2019