ISA Awards 2021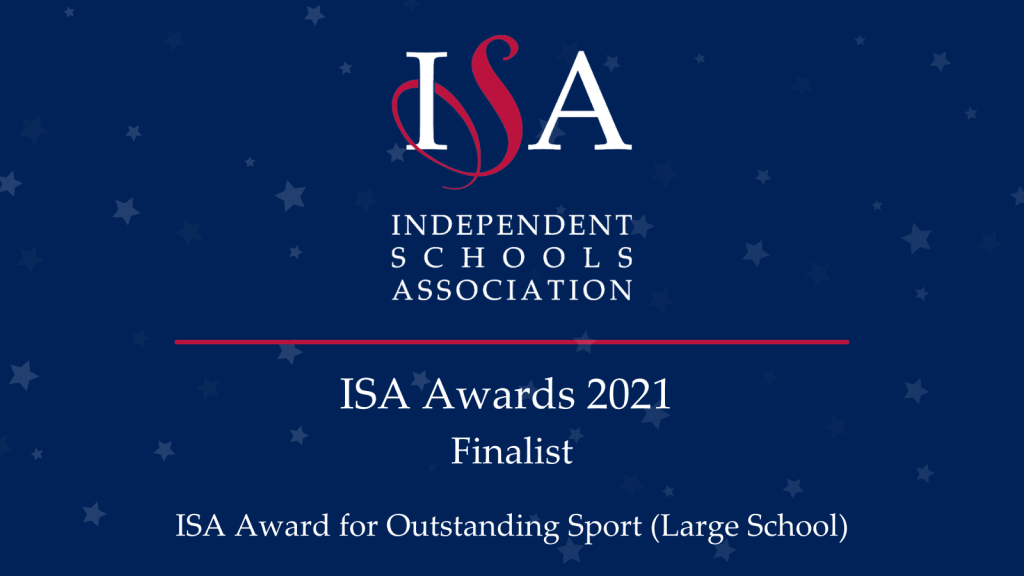 We are delighted to announce that we are finalists and have also been highly commended in the prestigious 2021 ISA Awards.
ISA Award for Outstanding Sport (Large School) – Finalist
We have been shortlisted for the hard work of the Sports Department for the 2020/21 academic year, which included online learning during the second lockdown and teaching in year group bubbles. Despite the COVID-related restrictions meaning that we could not enter teams into competitive matches, sport continued to play an important part of life here at St. Margaret's. Extra teaching lessons were delivered when matches would normally be held, really honing in on technique, tactics, skills and rules.
During Lockdown 2, we moved our PE and Games lessons onto Teams and had live sessions in line with our timetable with almost 100% participation. We also encouraged our pupils from Y3 to Y6 to participate in the ISA Limitless Skills Series, we remained in the top 3 schools for the 6 weeks and achieved the 2nd place trophy.
On the return to school in March 21, we were keen to offer more opportunities for the children to get active and spend time with their friends out of the classroom environment to aid their return to school, boosting their mental health and wellbeing. In conjunction with recommendations from the Y6 Sports Captains, we put on a range of lunchtime sports clubs.
We have also been recognised for our inclusive approach of offering non gender specific sports opportunities, encouraging boys and girls to choose which sport they participate in for Games lessons and matches, along with our new 'Sport for Fun' initiative. The scheme is designed to ensure the wellbeing of pupils who do not want to compete in matches but wish to play against each other and still benefit from parental support at the match and a match tea!
The winners will be announced at the ISA Awards Ceremony in November.
ISA Award for Excellence & Innovation in Performing Arts – Highly Commended
We were highly commended for the 2021 Year 6 Leavers film, St Margaret's 75 Year Anniversary: The Story of St. Margaret's Prep School, 1946-2021.
Published on: 21st September 2021