Healthy Eating Week: Meet our chef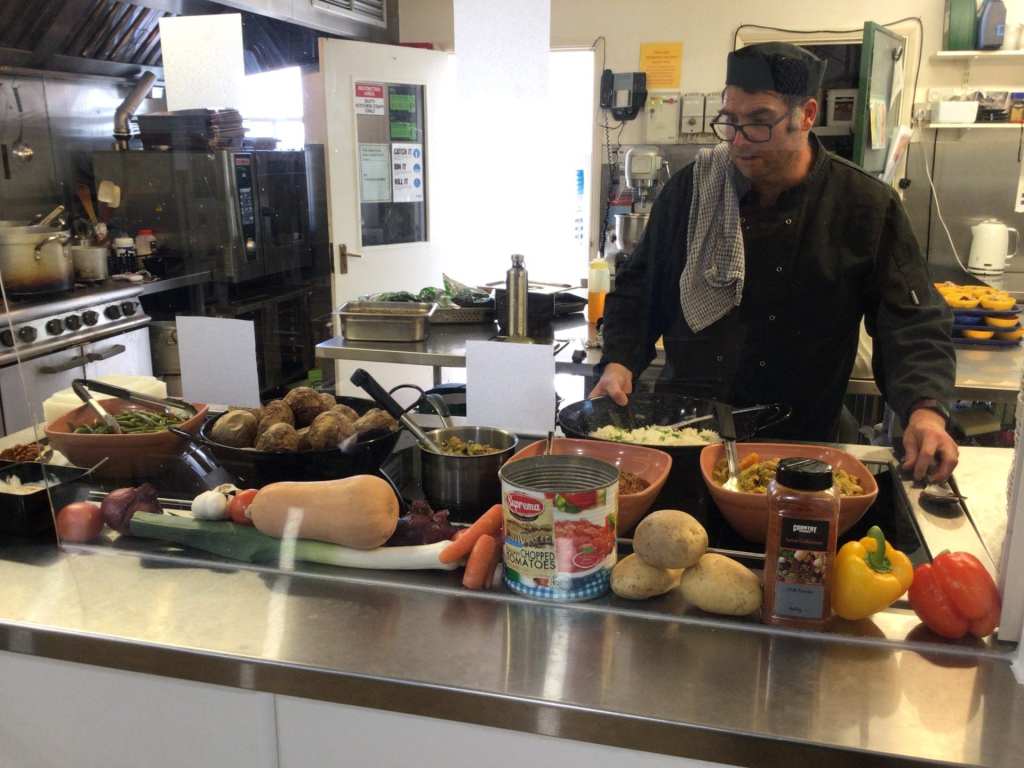 It is Healthy Eating Week, and we thought it a good opportunity to properly introduce our very own chef, Justin Di-Marco. Justin works for our school caterer, Thomas Franks Ltd and started working at St. Margaret's in November 2017. Justin is also dad to Monty, who is in Reception.
What did you do before working here?
I am a classically trained chef, having attended catering college for three years. When we moved to Essex, I started working at the Anchor Inn Nayland. I then met Carl Shillingford, owner of Shillingford's The Foragers Retreat in Pebmarsh, working with him helped reignite my passion for cooking. In my spare time, I still go foraging with Carl, it is very rewarding to find fresh, tasty ingredients to cook with! I have also worked at 4* hotel Maison Talbooth in Dedham and for the Milsons Hotel Group.
Cooking really is my passion, I have 450 cookbooks at home that I use all the time to create new dishes.
What do you like about working at St. Margaret's?
I've always loved working with children, I used to be a youth worker in my teens. The children at St. Margaret's are always lovely and polite. It's very satisfying when you see them trying something new or asking for an extra big helping! I really enjoy running the cookery club too, we make scones, rock cakes, pizza, it's great to be able to inspire some young budding chefs!
How do you encourage healthy eating at school?
I take pride in making sure the food we serve the children is full of flavour, made with fresh ingredients and that there is always a variety. I make the bread every morning, there is a large salad bar and homemade soup. The menus are designed to include lots of vegetables and fruit every day. Today's chicken korma contains seven different vegetables alone.
There is always a fresh fruit and yoghurt choice, and fruit in the puddings whether it is cranberry & banana oat bar or apple & blackberry crumble. We do sometimes have the odd cheeky treat of chocolate cake of course, but it is always the children's choice to make.
We do try to encourage them to try something new by offering taster pots, and we display the dishes and ingredients so they know what is available.
When they say the prayer after each meal, it helps reinforce feeling grateful for the food and where it comes from. The lunchtime staff also talk about what the ingredients are, how they are grown, what type food they are (eg carbohydrates, protein).
I am always happy to share my recipes with any parents that might want to make the meals at home!
Published on: 16th June 2021