'Disco Lab' proves a hit with St Margaret's pupils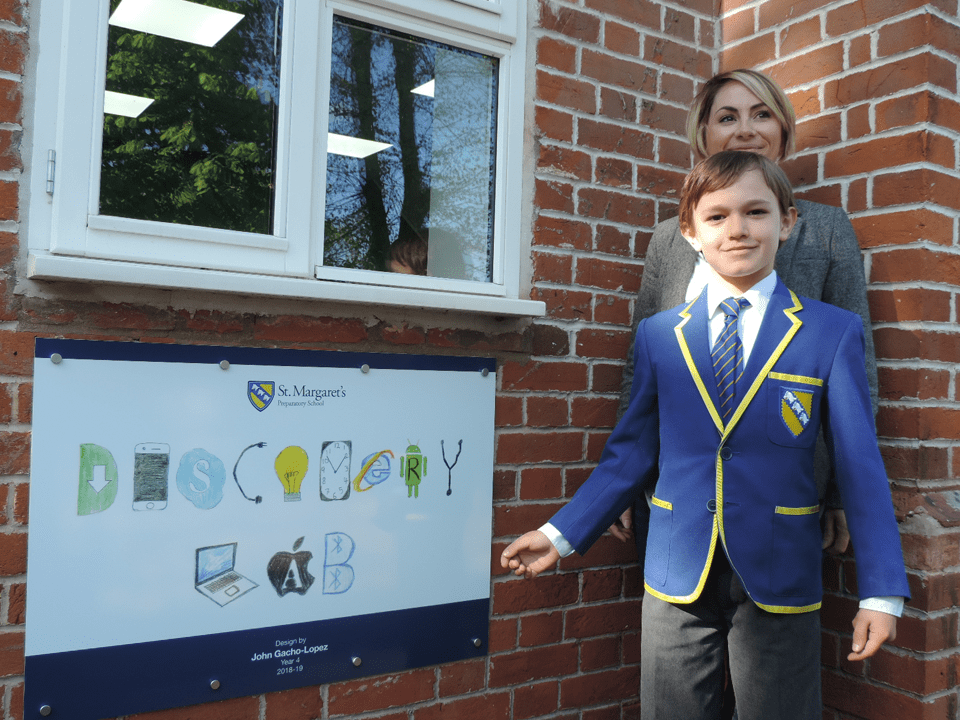 The next generation of TV producers and space engineers are cutting their teeth on real-world technology
The Discovery Lab was officially opened on Friday 26th April at St Margaret's Preparatory School. It was funded by St Margaret's Parent Association through a variety of events from bake sales to quiz nights, family bingo and a summer ball. 
Pupils were invited to name the facility and design a logo. The winning entry by John Gacho Lopez in Year 4 has been made into a professional sign which is mounted on the wall and was unveiled to parents, classmates and staff on the day. 
Children have already begun to put the 'Disco Lab' through its paces, getting to grips with the new technology including Sphero robotics, LEGO WeDo 2.0, green screen video production and drone aircraft.
It is a permanent space for pupils to develop computational thinking. This approach to problem solving is known to benefit children in the study of STEM subjects and beyond and prepare them for future work-based challenges. 
Pupils use the Lab for the coding elements of the Computer Science curriculum but can also be found there filming a French-speaking role play and presenting to their Maths class about shape and space, for example. 
Headteacher Callum Douglas said: "The children love the Discovery Lab. They have immediately embraced the technology and are learning at a rate of knots using the new, creative IT-based equipment. Naturally, it is excellent for Computer Science but honestly, it augments the overall curriculum. We are very grateful to the parent association for their generous investment." 
Published on: 29th April 2019