Congratulations to our Year 6s: 11+ places, scholarships and awards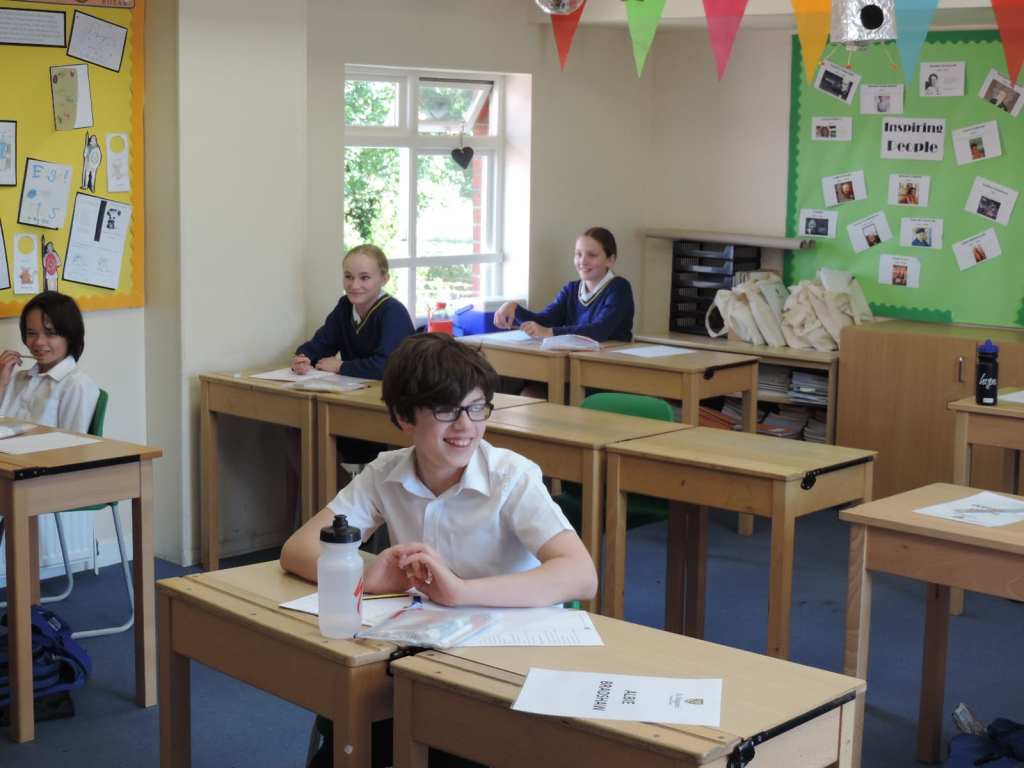 We were always going to be proud of our Year 6s, for their academic, sporting, musical and extra-curricular achievements. But at this extraordinary time, when they have been robbed of their last term at school – when they should have been making memories, celebrating achievements and showcasing their talents with friends and family – we are truly impressed with the resilience they have shown.
Thankfully, entrance exams and senior school applications had been completed before the pandemic interrupted school life. Our group of 26 Year 6s did us proud, achieving an amazing seventeen 11+ places, scholarships and awards to a range of selective senior schools in an array of disciplines – 8 academic awards, 5 sports and 4 music, art and drama awards; reflecting all their hard work in their time at St. Margaret's.
A special message from the teachers:
"Well done to all of them for all their resilience, positivity and hard work during this strange time. We are very proud of them all; they have been a wonderful Year 6. We have really enjoyed being part of their journey at St Margaret's and we hope that at some time in the future we will all be able to celebrate their achievements properly. Good luck for September they will all be amazing and we really want to hear how they get on!"
Messages from some Yr6 parents:
"We definitely feel that St Margaret's has been an excellent choice of primary school for our daughter, providing as it does a wide range of activities that range far beyond the classroom. She has been both challenged and encouraged in an extremely supportive manner by all of the teaching staff. We are particularly pleased with the way that you have helped in Alice's development as a rounded individual with a range of interests and talents."
"We are extremely pleased with Stanly's time at St Margarets. He has grown into a very happy, confident and well rounded young man. We truly believe that a lot of this is due to him being in a such a nurturing and caring environment. St Margaret's has become part of our family and we will be very sad to say goodbye." 
"It's a wonderful school with a real family feel. They work hard to allow each child to reach their full potential. We have watched our daughter grow in confidence every day under the care and guidance of the St Margaret´s team. We are so happy we chose St Margaret's it has been the best 9 years and the perfect foundation for our daughter's education."
"We have thoroughly enjoyed being part of St. Margaret's over the last 8 years. Our eldest daughter loved her time here and Mia will be very sad to leave."
"St. Margaret's offers such a wonderful environment whereby the children can grow and become well rounded individuals, well prepared for the future."
"I can't thank the staff enough for their support over the years and will miss them greatly."
Congratulations to all our leavers, we wish you all the very best for your future successes. Please keep in touch – we so enjoy hearing of our past pupils' successes. 
Published on: 18th June 2020