Christmas Comes Early to St Margaret's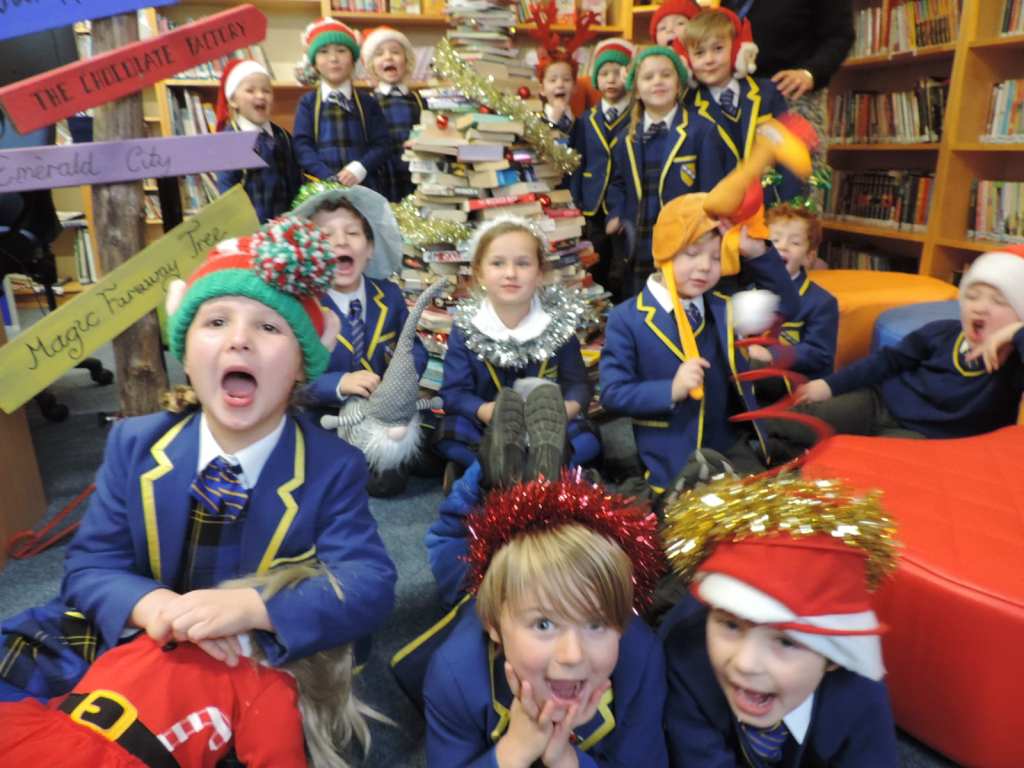 Festive fun
It's beginning to look a lot like Christmas at St Margaret's. Since the beginning of December, we've been getting in the festive spirit, from buying gifts for our loved ones at the PA's Christmas Market, making Christmas decorations in our DT afternoon and even building an eco-friendly Christmas tree made from donated books. We've enjoyed the nativity plays and Christmas Concerts, worn jolly jumpers, booed and hissed at the Panto and sung at the carol service at St Catherine's Church. We've even been visited by the 'Big Man' himself!
Thank you to all our families for supporting the activities and to all our staff for their hard work and efforts making it such a special time for the children.
We wish everyone a very Merry Christmas and look forward to seeing you all in the New Year.
Published on: 13th December 2019