Christmas Carols at Gosfield Hall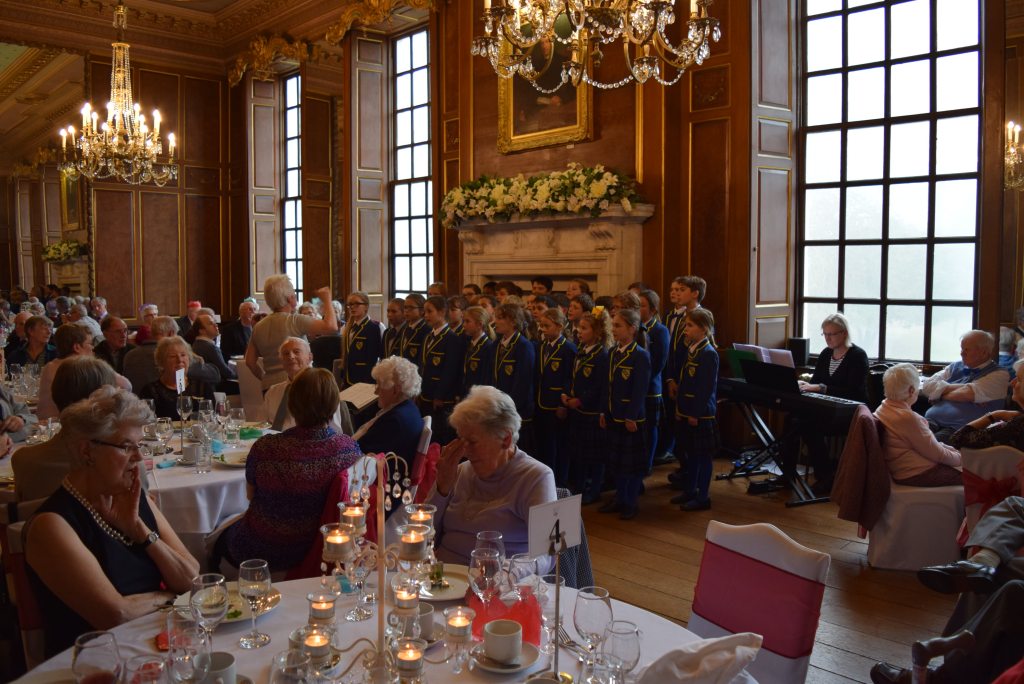 Gosfield Hall Wedding Venue host a wonderful Christmas Lunch for the elderly in Gosfield village each year. This year 72 of our children were invited to sing for them after their meal.
The children arrived early, and were treated to a fantastic 'Hogwarts' style lunch all seated at a very long dining table! Lunch was served in a stunning Tudor panelled room. After lunch they were entertained by a very funny magician…. on the way we even found a plaque with our school crest!
The Ballroom was too small to fit everybody in so Year 3/4 choir sang first, followed by Year 5/6 choir. We were so very proud of them all—their singing was beautiful. When we left they were each given a Satsuma and a bag of chocolate coins by a Christmas Elf as payment!
Our connection to the Hall is very strong as our lovely school, which was built in 1715, used to be their Coach House and stables until 1946 when it become a school. The school badge is the family crest of the Lowe family, former owners of the Hall, and the family who established St. Margaret's School. Our four houses are all named after previous owners of Gosfield Hall too.
Thank you to everybody at the Hall for your hospitality, we hope you enjoyed it as much as we did!
Published on: 7th December 2016