Anti-Bullying Ambassadors Appointed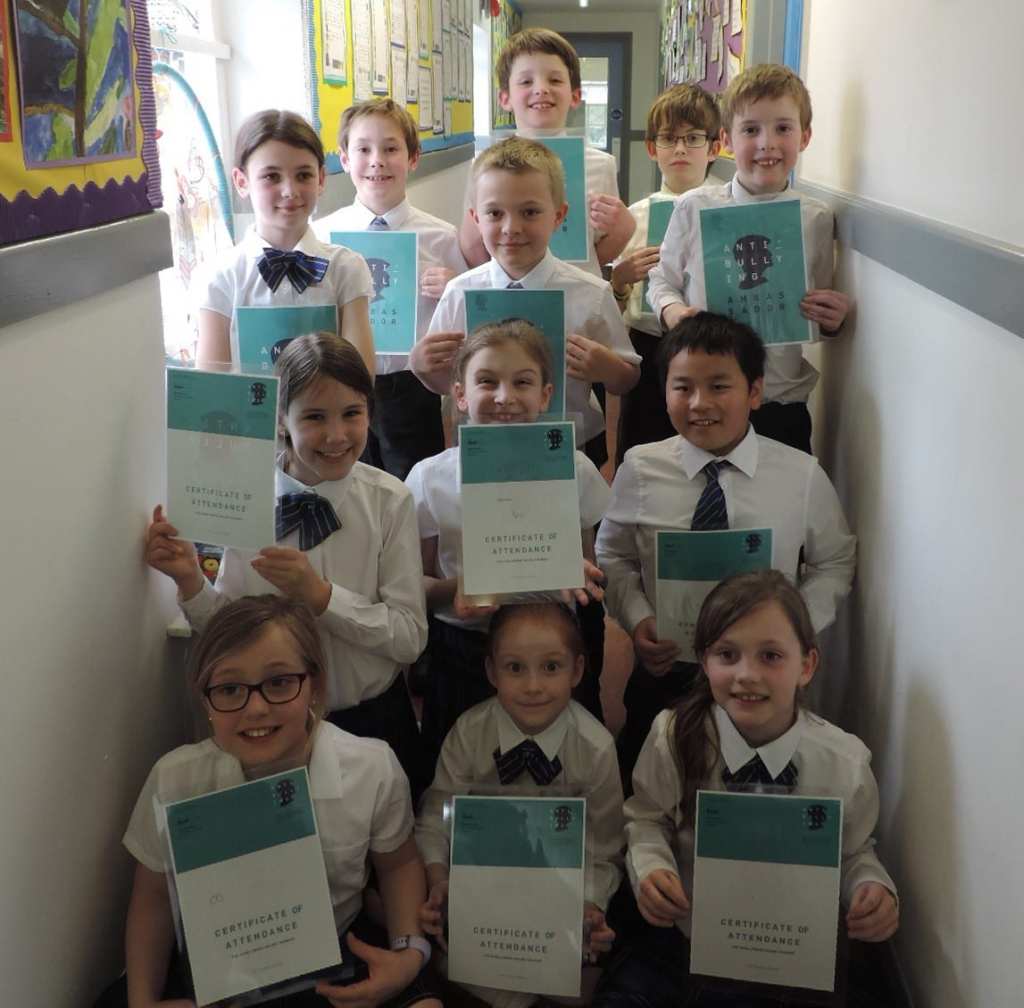 At St. Margaret's we believe that a happy child is a successful child and we are serious about providing a safe, caring, kind and friendly environment for all the St. Margaret's family.
As well as being awarded a Gold Award from the All Together programme by the Anti-Bullying Alliance, being a Stonewall School Champion, running a Girls on Board Programme and being a Halo School, we are also extremely proud to be part of The Diana Award Anti-Bullying Ambassador Programme.
Each year a new group of Year 4 & 5 pupils volunteer to be trained as Anti-Bullying Ambassadors. This year, their three-hour training programme was completed online and they introduced themselves, along with our current Year 5 and outgoing Year 6 Ambassadors, to the whole school in a virtual assembly on Tuesday 4th May.
Our Anti-Bullying Ambassadors are trained, passionate young people who will stand up to bullying behaviour and believe they can change things for the better. They have learnt about what bullying is, the different types of bullying, the impact of bullying, and are fully prepared and ready to help and support their peers.
The Ambassadors explained:
Bullying behaviour is not acceptable and should not be part of everyday life in their school.
We believe that you should never feel uncomfortable, upset or unsafe because of someone else when at school.
Anti-Bullying Ambassadors also aim to shape attitudes and change behaviours within their school.
We are here to help ensure St. Margaret's is the best school for us all.
As Anti-Bullying Ambassadors we will look out for others and be a strong voice for the school community.
Anti-Bullying Ambassadors support others and are upstanders against bullying behaviour and a support network for their peers.
While we are keeping to year-group bubbles, the Ambassadors have carefully positioned two 'Buddy Benches' on the playgrounds. If a child has a worry, or would like some advice, then at breaktimes and lunchtimes they can sit on a bench and an Anti-Bullying Ambassador will come to speak to them.
All Anti-Bullying Ambassadors wear a badge to ensure that they are easily identifiable.
The Anti-Bullying Ambassador Programme is just one step in our journey to being Kind, Caring Friends, which is one of the five values of a St. Margaret's Pupil.
Published on: 5th May 2021