Truly preparing our pupils for their future
At St Margaret's Preparatory School we are proud of all our pupils, who achieve excellent results year on year that are far above national averages. With many destination schools ranked among the best in the region, we understand the importance of truly preparing our pupils for their future. Our children almost always obtain offers at their first choice school and many receive academic, art, drama, music and sports scholarships. Essex also boasts some of the top Grammar Schools in the country and we have a strong tradition of 11+ preparation for all our pupils.
Support for scholarship applications to independent schools is on an individual basis where teachers work closely with the children and parents to fully understand the process and provide guidance.
Mrs Moss and the Prep teachers are very involved in the school selection process and work closely with parents to identify the most suitable school for each pupil, the one that will be just right for them.
Confidence to speak and conduct yourself in an interview, or how to cope with exam stresses are all discussed and practised over the final years at St Margaret's, ensuring the children feel equipped, confident and continue to flourish and succeed.
Over the years we have established strong relationships with many of the leading schools in the region, and as such we can suggest the school which we feel will be the perfect fit for your child, as they take that next big, exciting step in their education.
In recent years Year 6 pupil have been awarded places at: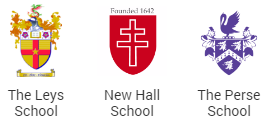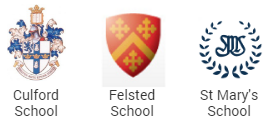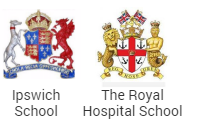 and also…
King Edwards VI Grammar School, Chelmsford
Colchester Royal Grammar School
Chelmsford County High School
Colchester County High School
St. Joseph's, Ipswich
Ipswich High School
Hockerill Anglo-European College
Gosfield School
Stour Valley Community School, Clare, Suffolk
Hedingham School
Honywood School, Coggeshall
Meet some of our 2020/21 Year 6 Pupils and hear what senior schools they hope to go to:
Year 6 Results and Scholarships
We are delighted that 100% of our pupils have accepted a place in a senior school of their choice this year. Read more about the successful school entry, awards and scholarships – from academic and music, to art and sports – in the downloads below.