Choosing the right school for your child is one of the most important decisions you can make as a parent.
St Margaret's offers academic excellence for a wide range of children, coupled with outstanding pastoral care. It is a school where happy children are able to be children, where the core values of courtesy, honesty and hard work are encouraged and rewarded and where the pastoral and academic needs of each child are at the heart of everything we do.
"High quality of pastoral care which focuses on the well-being of each individual to ensure they all flourish." (ISI, 2021)
I believe strongly that a happy child is a successful child and here at St Margaret's we excel in providing a warm, welcoming and supportive community for your family.
"Those new to the school commented on how easy it is to settle in quickly due to the very welcoming behaviour that is prevalent." (ISI, 2021)
Alongside excellent academic teaching, we offer an extensive choice of extra-curricular activities to allow your child to develop their strengths and encourage them to advance their unique talents. Together, we ensure that every child reaches age 11 well prepared to join the senior school that is right for them. This requires a personalised approach for every child and an understanding that everyone develops at a different rate.
"Pupils achieve considerable success in a range of academic and other achievements throughout their time at school." (ISI, 2021)
I look forward to meeting you personally through one of our open events, through a private tour or at one of our informal stay and play mornings to answer any questions you may have. You will receive a warm welcome.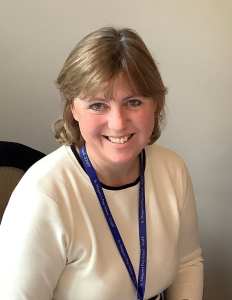 Carolyn Moss
Headteacher